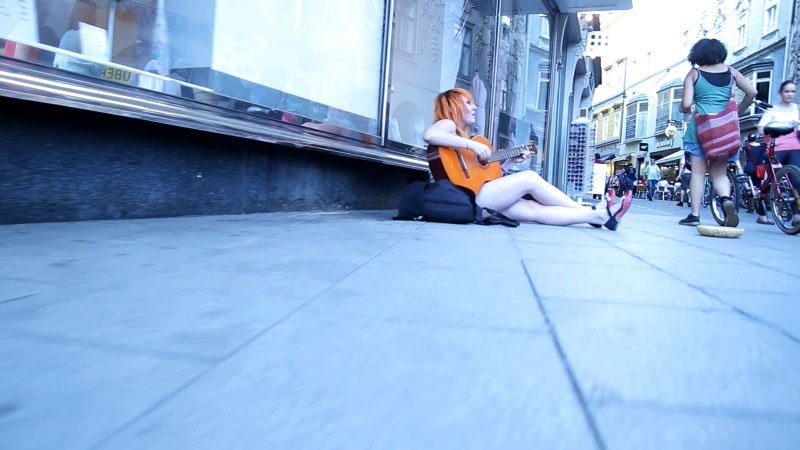 Saw this girl busking seemingly without a worry in the world in Graz in 2014.
| | |
| --- | --- |
| Settings | ISO 400, 18mm f/3.5 1/200 |
| Camera | Canon 600D |
| Lens | EF 18-55mm f/3.5-5.6 |
| Location | Rathausplatz, Graz |
"Music always comes first. It's a blessing if a piece of music is well-received or a concert turns out to be a big success, but in the end, the ultimate happiness comes from within. The artist has to follow his inner voice and pace"

I'll still be archiving my stuff for a while, still got tons of character studies, life drawings, illustration exercise and graphic design bits to show, watch this space for additional sketches and visuals in the future. Back to the drawing board.

Hold her steady,
ZeroOoC