In the past year, an abundance of crypto game projects focused on crypto/digital real estate have been developed and users are flocking to these platforms to grab their own share of digital property.
Many wonder, whether this is just a money-making scheme with no real value behind the assets, while some believe that this has turned into a legitimate asset class worthy of consideration by investors and one that is likely to appreciate over time.

To many, this form of investment has become a viable store of wealth just like traditional real-estate investments. However, instead of buying land and property in the traditional sense, users must sign up to a platform where these digital properties exist in a digital nation – or Metaverse – while controlling their avatar being able to chat with other users, earn crypto, buy art and so many more things – depending on which platform you choose to use.

Popular platforms that facilitate the buying and selling of these properties are Decentraland and Upland, just to name a couple from the ever-growing list of real-estate crypto games.

Decentraland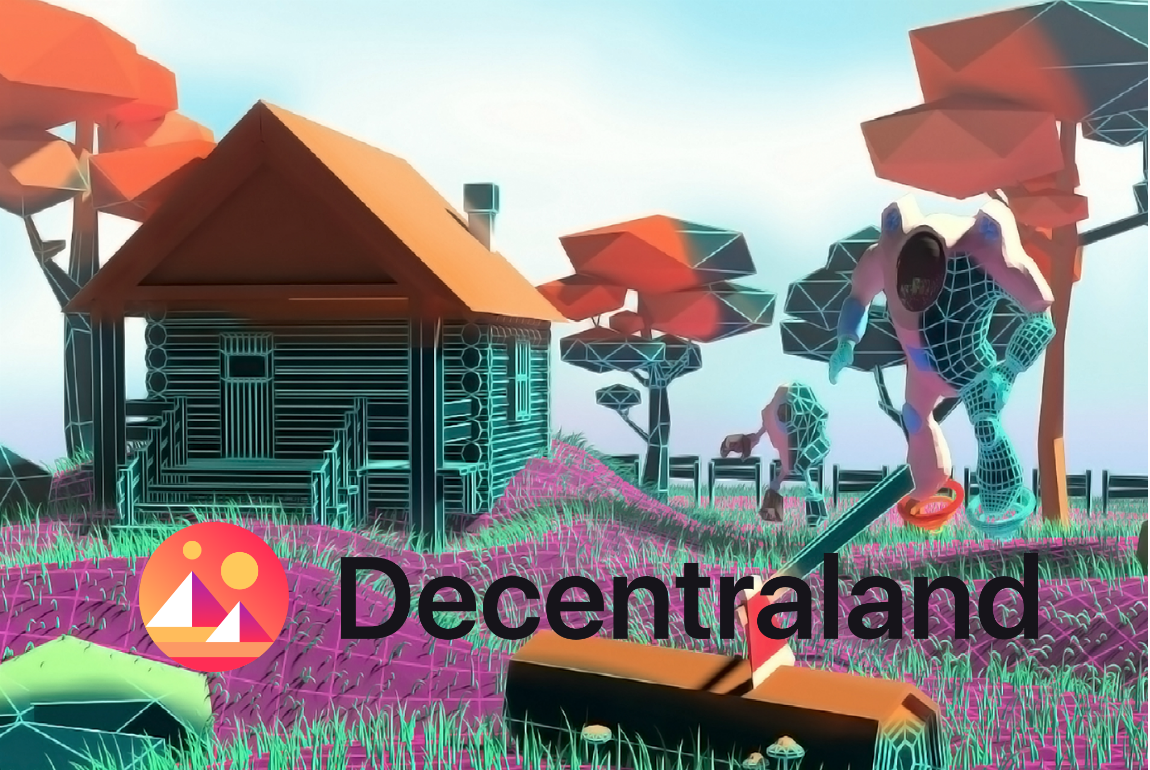 Decentraland is an online open-world RPG (role-playing-game) where the metaverse centers around a plaza called "Genesis City" and shares similarities with other virtual-world games like "The Sims" and "Fortnite".
The main difference between them is that Decentraland's economy is based upon their crypto-token called "MANA". Almost every piece of land or "parcel" can be bought, sold, and developed by users.
When a user buys a piece of digital land, the ownership of it is recorded on the blockchain in form of an NFT (Non-fungible Token).
A secondary market also exists, where land can be traded, and a pool of willing contractors are able to design and build on the purchased land for real-world prices!

This being said, Decentraland still feels somewhat "underpopulated" and most of the platform's land remains untouched. This is mainly because the developers built the game to accommodate a much larger user base, which is yet to arrive. For this reason, it seems like a good opportunity to get in cheap, early and still have options to choose from.
Upland

Upland is another blockchain-based real-estate game, where, just like in Decentraland, users can buy and sell land that are mapped to the real world – to real street addresses. Being a "landowner" means a user receives an NFT to prove ownership, which is also recorded on the blockchain. As a "landowner" one can earn rental income in form of Upland's native crypto called UPX.

As Alex Moskov writes;


"Perhaps unique from many new rising blockchain-based games, Upland is seeking to create a market-based digital economy that blurs the lines between the real world and the digital world.
Users can purchase digital assets within the game with fiat or cryptocurrency (using the UPX coin) and trade the assets with other players. However, it's worth noting that for some time there was no way to cash out your UPX tokens– all you could do is reinvest it in other properties, which earn you more UPX."

After partnering up with Tilia Pay, users can convert their holdings back into real-world value – which means that players could buy NFT-backed real estate in Upland, earn rental income and sell it for USD!
Final Thoughts
After spending some time on both Decentraland and Upland, I can say for certain that the former has a bigger fun-factor, a higher freedom of exploration and activities, while the latter, in my opinion, has a bigger probability of new user registrations, since they are breaking the barrier between the real world and the digital world. The ability to withdraw your earned UPX on Upland and swap them for fiat currency will definitely make this the more attractive option.
Sources
https://futurism.com/virtual-real-estate
https://www.coindesk.com/here-comes-the-virtual-real-estate-boom
https://coincentral.com/upland-virtual-property-nft-game/#:~:text=Upland%20is%20a%20blockchain%2Dbased,Upland%20platform%20to%20an%20NFT