In August 2019, me and my family took a trip down to Devon – the year prior we had gone to Spain but had to leave our dog at home. With 20kg of luggage and a dog bigger than both back seats, we drove 19 hours through standstill traffic to arrive at the UK's corroding backside.
Since it was the UK, the weather was undoubtedly bad – horrendous rainfall and wind ruined most days while scorching heat battered the sea's wind into our face on the other days. On these days, we took liberty in exploring Devon – finding secret beaches and coves, walking through the hills and taking Max (our dog) down to the beach which was definitely dog friendly
The beaches of Devon are different to the rest of the UK – every beach is concaved by 20m high cliffs that crumble to a whisper, sand so soft you forget you're walking, and oceans so cold you remember you're in the UK. The beaches of Devon stretch for MILES, and as you walk down them, they almost change seasons:
All these photos were taken by myself.
Parts of the beach looked like spring – vibrant and green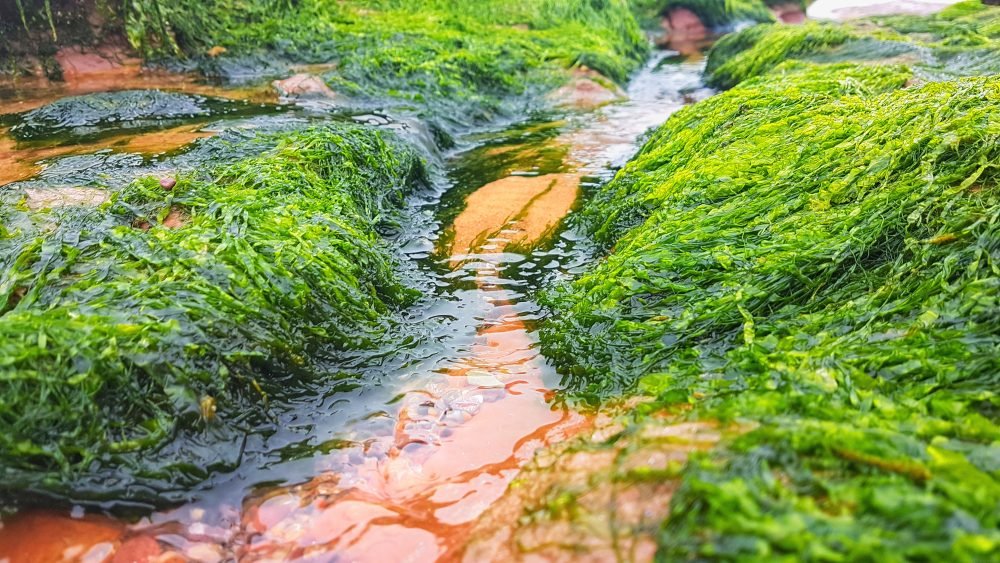 A stream coming from a rock pool at the foot of the cliffs.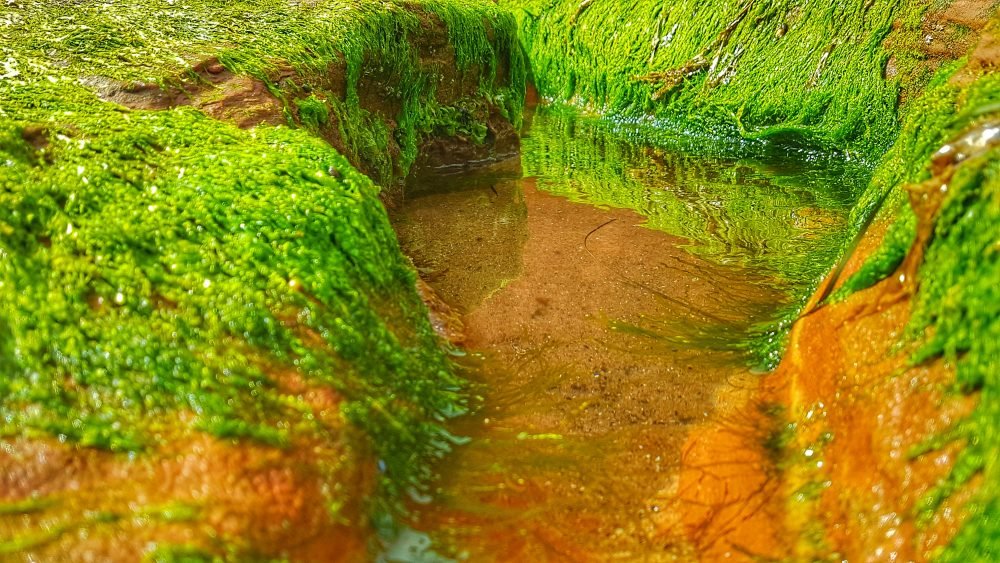 A reservoir of water with little fish and baby crabs swimming between the channels.
Some parts of the beach look like summer – Dry, shiny, almost desert like…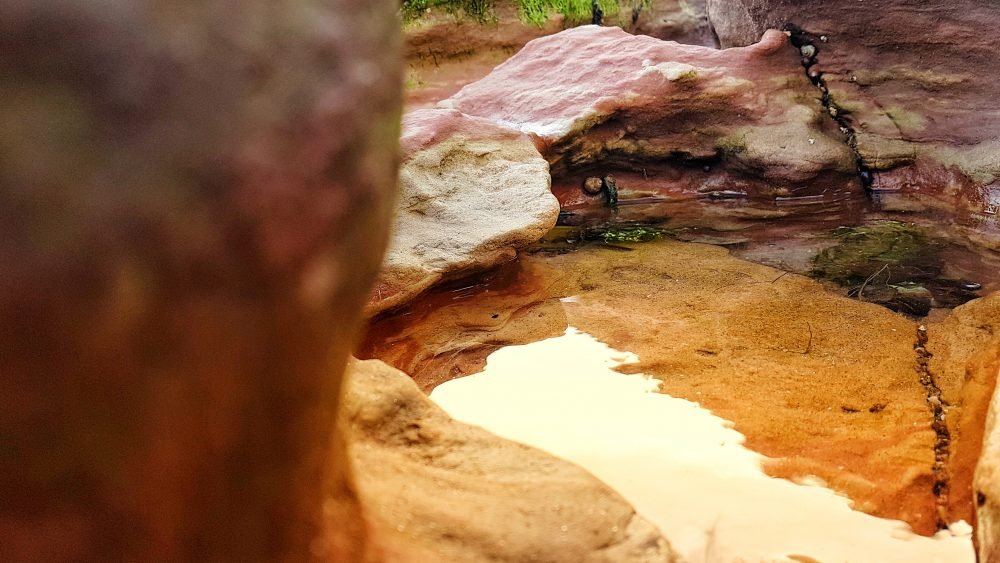 A rock cove – water only reaches it in storms.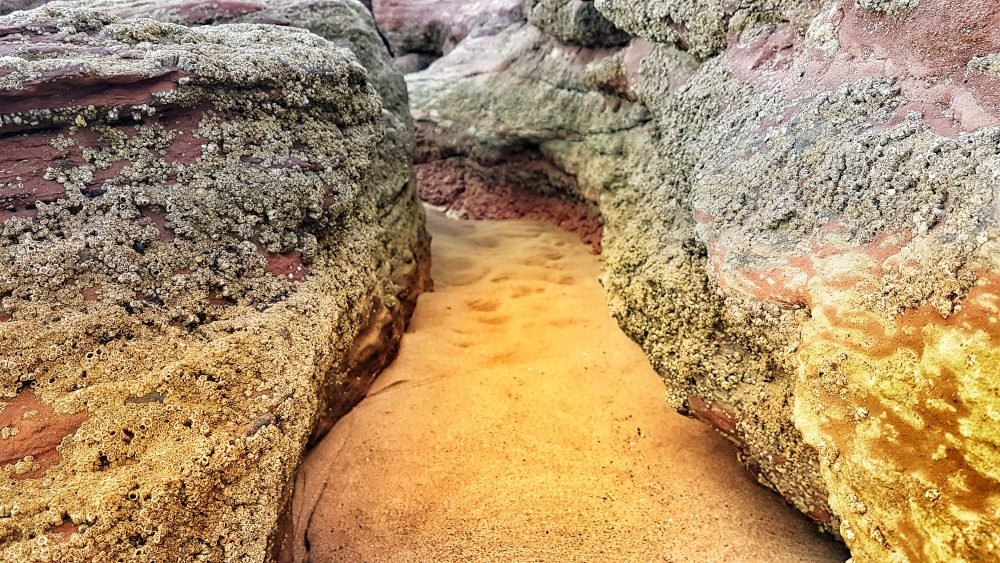 A mini 'ravine' of rocks, with golden sand lining the bottom.
Some parts of the beach look like Winter – cold, damp and wrecked.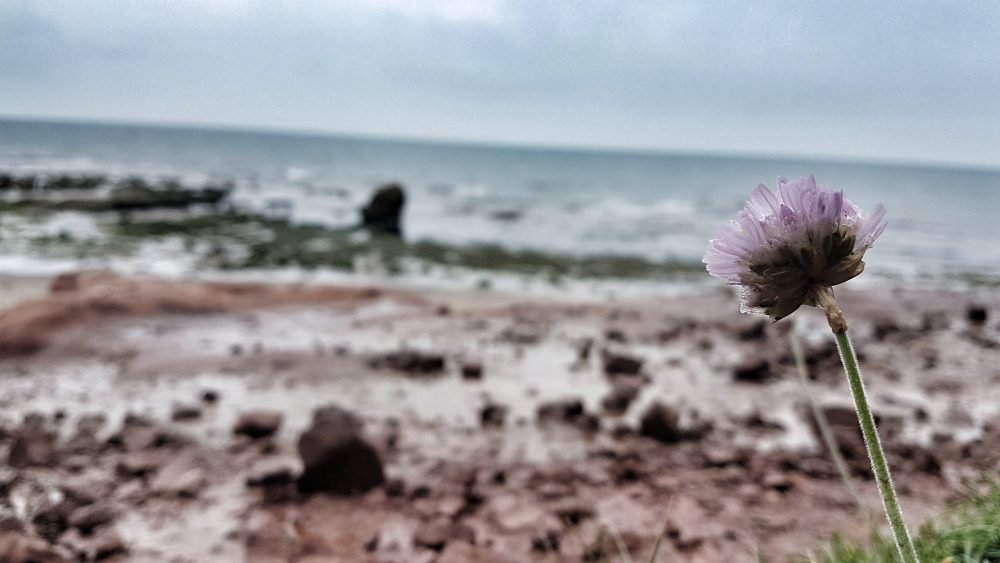 A lone flower growing on a part of broken cliff.
The only season that the beach didn't have was Autumn, parts that would resemble the slightest glimpse of Autumn were washed with rain and cut off by ocean. Either way, it was a great trip.
Bonus pictures: